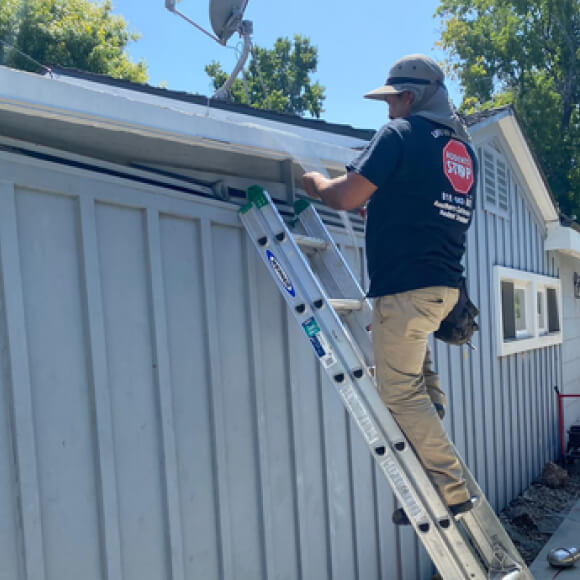 Expert Rodent Control Woodland Hills
Rodents Stop is an independent, family owned and local rodent clean up and control company. We proudly service all of the Los Angeles greater metropolitan area focusing on helping residents live in a rat and mice free environment. Our services include rodent control, pest prevention, rodent removal and clean up, attic cleaning and attic decontamination. Our friendly staff is ready to serve in order to help you permanently solve your rodent issue. Let us do the dirty work, so you don't have to.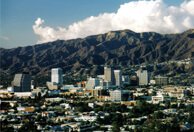 Unbeatable Rodent Control Solutions For Woodland Hills
Living in Woodland Hills is an idyllic way to experience Los Angeles. With plenty of nature surrounding you, it is easy to forget that you can quickly get to the city center. Being surrounded by all of this beautiful scenery does not come without challenges.
One of the most pervasive challenges can be a rodent infestation. Leaving your Woodland Hills home unprotected from rodents and other pests can only lead to trouble down the line if it has not already caused issues. If you do have problems with rodents or would like to protect your home in the future, finding a leading rodent control Woodland Hills service is an important first step in saving your home from these pests.
If You Think You Have Mice, You May Also Have Rats
One of the first things that many people assume about a rodent infestation is that they have mice. This is often true, but Woodland Hills is also known for having extensive rat infestations. Not only do rats do more damage than mice, but they are also immune to many of the traps that you would buy for a mouse.
This means that you need to be able to quickly diagnose the type of problem that you have, something best left to reputable Woodland Hills rat exterminators, who know what signs they need to look for in order to diagnose an infestation. If you do have a problem, then the exterminator will be able to help you seal up your home and keep the infestation from becoming a larger problem in the future.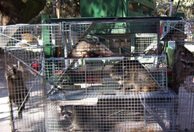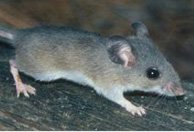 Mice Can Be An Invisible Nightmare In Your Home
While rats are destructive to your home, mice share many of the same qualities, with one important difference. A mouse can squeeze through almost any hole in your house, enabling them to quickly move from room to room. This makes them very difficult to catch and even more invasive in your life. Sealing a home against mice can also be difficult.
In order to obtain a thorough sealing job, you need mice exterminators Woodland Hills who have experience dealing with home mouse infestations. They will be able to quickly seal up your home and then get rid of your current problem for good.
Clean Storage Spaces Mean Fewer Rodents
The best place for a rodent to hide is in a storage space or attic. Everyone wants to keep a clean attic, but with so many things happening on a daily basis it can be very difficult to find the time to clean your storage spaces properly.
By enlisting a specialist in attic cleanup Woodland Hills, not only will you be able to get something off of your to-do list, but you will be able to make sure that there are no rats or mice hiding in your belongings.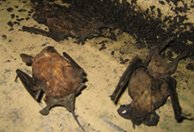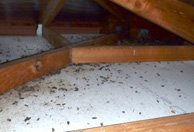 The Presence Of Rodents Also Affects Your Air Quality
Having rodents in your house does not just cause a mess. One of the unseen dangers of rodents is the effect that they have on air quality. An infestation can dramatically lower your air quality and cause you to get sick more often.
Checking your indoor clean air Woodland Hills quality regularly can help you figure out when there is a rodent presence even if there is no visible evidence of one.
If you want a reliable company on your side in the fight against pests, Rodents Stop is the only choice for you. Contact them today at www.rodentsstop.com/ to obtain more information about their services and to schedule an appointment today. for more information today.
Rodent ControlWoodland Hills
, CA
91364, 91371, 91367
Phone: 818-583-7287
"Wow, I am so excited to have my job completed. Such customer service from the first call, to the follow-up, estimate and scheduling. I love how attentive and professional the team members are. They thoroughly inspected the house before taking any measures which proves that they care about solving the problem. As of now I have not experienced any issues after they finished the job. Thank you guys!"
Melissa B.
Rodent Control Woodland Hills

HERE'S WHAT SETS US APART:
REQUEST YOUR FREE ESTIMATE
EXCELLENT 

    175+ Reviews  On 


I had a recurrent problem of rats winding up in my attic and had tried a couple of other pest control services over a few years, with the problem always recurring after a short while. I decided to give Rodents Stop a try after reading some of the reviews here on Yelp. They came out and explained how the (essentially temporary) measures I'd taken before would never really keep the rats away for good, due to the scents/pheromones that were remaining in my attic (leading them to keep trying to find ways in).
Paul K.Los Angeles, CA


For months I denied the overwhelming reality-I had a major rat infestation! And all my efforts to quell the populating rodents were in vain. After the rats had chewed into my couch trying to get the food left behind by my kids, that's when I knew the problem was bigger than I could handle by myself. All the rat traps, from mechanical to electronic were no match for nature biggest little beasts. It was like trying to get Miley Cyrus to just go away, it's just not gonna happen.
Kian A. Encino, CA


If you have a rodent problem, these are the guys to call! The lifetime guarantee is amazing; what better way to eradicate rodents and make sure they stay gone forever. They check the entire perimeter of your home--top to bottom--to ensure it is completely closed off to any future unwanted guests. They will make as many house calls as needed to address customer concerns. Seriously, give these guys a call. You won't regret it!
Jay J.Northridge, CA


These guys really know what their doing. I had an ongoing problem for about 6 months, I could not sleep at night, my dog was driving me crazy. They came out and did their famous rodent treatment. No noises for about a month. Thank you guys.
Daviozzz A. Los Angeles, CA


Zeev, Heather, Ivan and the rest of the team are fantastic! We knew there was some rodent activity in our attic, but didn't do anything about it until the nasty critters got into our home and actually chewed a hole in the hard plastic elbow of our dishwasher drain line! We called Rodent Stop, and Zeev came out for an inspection and gave us a quote the very next day. We were relieved to have a plan of attack, and Ivan and his team took over the next morning. They started early, and by mid-afternoon had cleared away all evidence of the rodent activity (including all the scent trails). In addition to getting rid of the existing evidence, the team had patched up all of the access points, and left some traps in all the areas that had shown prior signs of activity to avoid future activity. It has been a week, and we are ecstatic with the results. While we heard some scratching activity the first few days (which was likely coming from outside where Ivan's team had patched some access points), the scratching has now ceased. Zeev came back yesterday, and confirmed that all of the "inside" traps -- i.e., those in enclosed spaces (i.e., our living quarters, the attic and crawlspace) -- remain armed and undisturbed, which indicates to us that the patching did the trick. The only trap that went off is in an outdoor shed that needs overall repair, and can't be made rodent proof at this time. That trap did catch one mouse, which was removed and the trap replaced. Assuming there is no further activity between now and Friday, we'll move forward with the new insulation in the attic, and be done -- all in very short order. Thanks Rodent Stop!!!
Molly H. Los Angeles, CA


Rodents Stop made a lot of promises when they first came out, I thought it was to good to be true but wow, what an amazing service. From the office staff to the employees actually doing work. My problem was on going for about 2 years, I know right, who would deal with something for that long, the truth is that I tried other companies and they really didn't do much. Not to mention they didn't solve my problem. All other companies know how to do is set traps, they don't clean up, they don't seal openings, and they don't spray for disease. Also no one offers a life time guarantee like rodents stop. I like that. I feel like I just moved into a new house. It's been 2 months now and I'm actually getting some sleep at night. No dead rats in traps, no flies, nothing to do with rats or mice what's so ever. Thanks Rodents stop.
Sean M. Los Angeles, CA


I emailed them a couple of times desperate for service. It says they service the Los Angeles area (which should include Bellflower). I'm disabled and live alone with my small dog. I've been fighting mice for 2.5 years but am in desperate need for someone who really knows what they are doing and has a lifetime warranty because my dog and I have become infested with some kind of parasites that the mice brought in. I have several lesions and a huge infection on my back from the parasites. I left them my email and phone number with no response. I can't find another company with their experience, ratings, and guarantee and I'm really desperate for help and really disappointed they haven't contacted me. Again I emailed you last night, and got zero response today. I don't get it. As long as I give you the review you want, you ignore me? But as soon as you don't like my rating, you'll move heaven and earth to talk to me??
Rachael S. Bellflower, CA


We're selling our house and we needed to get take care of the mess that rats had done to our attic. Zev came out the next day and gave a fair quote for the job. The Rodents Stop crew came out the day after and took care of cleaning and patching the whole house in a timely manner. They were all very professional and very thorough. Heather on the phone was extremely delightful to deal with also. I highly recommend them!
Paul M. Sherman Oaks, Los Angeles, CA